Moore Software Consultation And Design has been in existence since approximately 1986. Although many clients are small to mid-size businesses, larger corporations such as Mobil Oil, Texas Utilities, University of Texas Southwestern Medical School, and Sysco Food Services have also taken advantage of the services offered.

Some of our clients send out software and data to all parts of the continental United States, requiring technical support from coast to coast.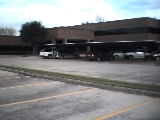 About the owner
Bruce W. Moore has been involved with computers since the mid seventies. Back when he started, punched cards were still used to write programs on mainframes. Some of his earliest work experience was gained doing contract programming in various versions of Basic and Dbase II on early PCs built prior to the IBM PC.